Rokkatei's Products
Our first best-selling product was the "Hitotsu-nabe" ("Shared Pot"), which came out in 1952.Named after a famous phrase composed by Benzo Yoda, the pioneering forefather of the Tokachi region, who said that "cultivating the land starts with pigs and one pot to share between us all, human and animal alike", these monaka wafer cakes are modeled in the shape of a cooking pot and was supplied to commemorate the 70th anniversary of the settlement of Obihiro.
Expressing respect for the history and landscape of Hokkaido and our forefathers is the concept of our product development, and it also became the starting point of Rokkatei as a company.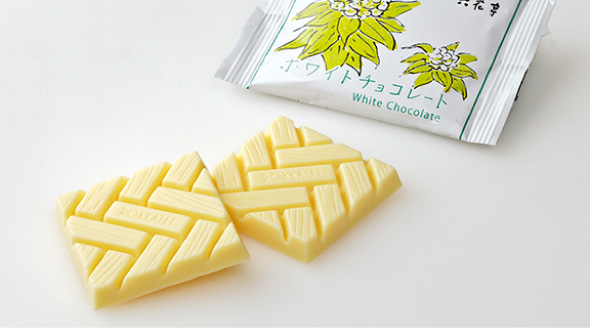 White ChocolateIn 1968, Rokkatei was the first company to sell white chocolate in Japan. Our white chocolate contains an abundant amount of high-quality cocoa butter and Hokkaido-produced milk to create a smooth melt-in-the-mouth texture, using our original manufacturing method. The bite-size pieces are styled with the motif of railway sleeper.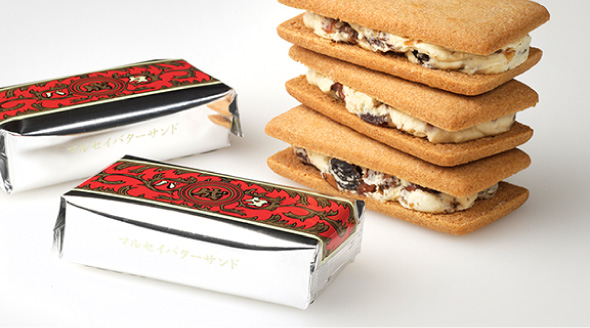 Marusei Butter SandwichThis iconic product was released in 1977 to celebrate the launch of the company's new name, Rokkatei. We were inspired by the concept of "Marusei Butter", the first butter ever made in Tokachi by Banseisha, the group of pioneers led by Benzo Yoda. These sandwich cookies have become a classic souvenir of Hokkaido, beloved by people both within and outside the island.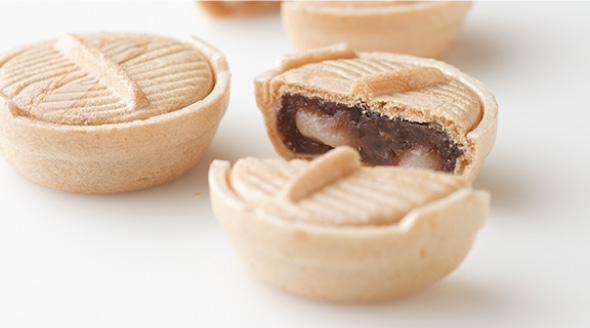 Hitotsu-nabeThese monaka wafer cakes, modeled in the shape of a cooking pot, are filled with sweet bean paste and small rice cakes, mochi. The product that became Rokkatei's starting point, Hitotsu-nabe expresses our respect for our forefathers who pioneered the development of the Tokachi region.